Thought Leadership
Want to read more in depth information on important issues? Take a look at our thought leadership articles.
CQC's New Strategy Guidance
What does the new strategy mean for CQC registered care services?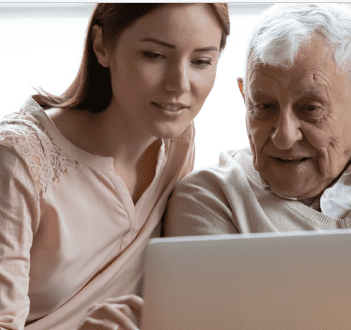 How digital can impact the lives of people with learning disabilities
Technology is being embraced throughout social care with the introduction of Integrated Care Boards, Digital Social Care and NHS Digital which is now part of NHS England. The power of technology and its ability to enrich the lives of people receiving support in so many ways as well as the people providing support is making waves throughout the learning disability sector.
How do digital care records lead to quality care?
From the Department of Health and Social Care and CQC's latest strategy, it's becoming ever more evident that using digital in care services is the way forward. But it's not enough to simply be using a digital care planning platform to record and monitor care, the platform needs to have certain capabilities to assist care services in achieving quality care.
What could the future of care look like with predictive care?
The emergence of predictive care analytics offers a tantalizing glimpse into the future. Predictive care, a novel approach fuelled by data-driven insights and advanced technologies, holds the potential of transforming the landscape of health and social care as we know it. This article delves into the intricacies of predictive care, highlighting its potential impacts, its significance for the people we support, and the profound implications it carries for the future of care.