Co-ordinate Care
As people live with different and complex needs, it's important that support from health and social care is joined up.
Sharing information
When you have the right data and knowledge, you can make better, more informed decisions and interventions to improve the daily lives and outcomes of those supported.
That's why sharing information is vital to providing the best care for people you support. From the creation of care plans through to recording and communicating care given and escalating concerns, the outcome of appointments with healthcare professionals to seamless handovers between staff, you can trust Nourish to keep you in the loop.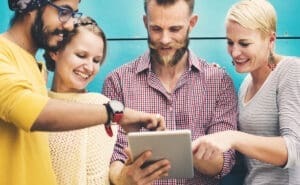 Emergency Admission Pack
Helping people feel more comfortable when transferring to hospital or another care provider
What is the Emergency Admission Pack? 
Having to be transferred from one care service to another can be an unsettling experience for those you support. Think of our Emergency Admission Pack as an electronic version of the traditional Red Bag. It's a digital communication tool that helps you to give other care staff important information about the person you support. 
By pre-selecting certain elements, like someone's personal profile, medical information, next of kin or end of life information, you can simply and easily generate a PDF report. This can then be shared with a hospital team or another care provider. You can print this out or if your area supports the NHS eRedBag system, this can be integrated within Nourish.  
Benefits
The Emergency Admission Pack provides you with instant access to clear and relevant information about the people you support. This makes it easy to share with other care services, such as paramedics and hospital staff. Streamlining the transfer of care in this way means that new care staff receive up-to-date information. 
Speeds up the admission process
Helps clinicians and care staff make more informed decisions
Minimises the risk of critical information being missed or incorrect care being provided
Ensures smooth and comfortable continuity of care for the person you support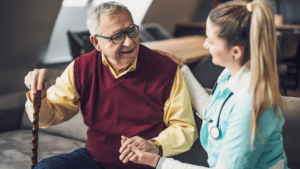 GP Connect
What is GP Connect?
GP Connect was introduced by the NHS to support better clinical care by sharing information and data held within GP practices for use across health and social care. It allows authorised professionals to quickly share and view medical notes in real time.
How it works
Within Nourish, registered nurses and other non-clinical staff can view GP Connect.
As part of the Government's "Digitising Social Care Programme", non-clinical staff can view a filtered summary of a person's GP record. This means staff can see information like allergies and adverse reactions, medications and up to date immunisation records.
This will give you greater insight into those you support and help inform your decision making.
To access all that GP Connect has to offer, you'll need to complete your Data Security Protection Toolkit self-assessment (DSPT) and we can help. Our experienced team have all the information to support you to complete yours, speak to us today.
Benefits
Our system integrates with GP Connect to make it easier to view medical records for the people you support. This gives you the most up-to-date information for the safest and most person-centred care possible. 
Quick and easy access to GP records
Keep up to date with examination results
Understand allergies and adverse reactions
See medication information and history of immunisations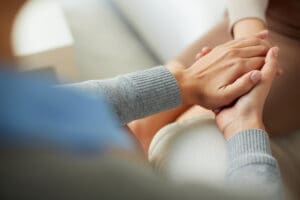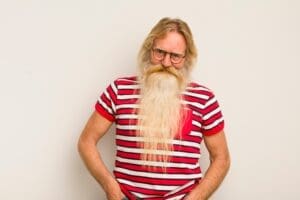 Seamless handovers
What are Seamless Handovers?
We believe in encouraging transparency and clear communication between everyone involved in care. That's why many of the features we offer have been designed to help you do just that, including our Seamless Handovers.
Nourish includes a handover screen, where important information is displayed at the touch of a button. This saves time and makes sure details aren't missed when staff change between shifts. The whole care team will be able to see the latest handover notes for the people they support.  
Benefits
Been away for a few days? It's not a problem. Simply click on the dates you want to look back on and read through any important changes or developments. No searching for paperwork and no more relying on a single individual to bring others up to speed on what's been happening. View all that you need to know quickly and in one place.  
Share information quickly and easily across shifts
Provide consistency of care across your service
Ensure critical care information isn't overlooked or forgotten
Full Feature List
To find out more about all the features we have to offer, read our full feature list.