Digital tools are becoming increasingly vital to support social care providers, improve care and help people to live fulfilled lives.
The government has set a target for 80% of CQC registered providers to use digital social care records by March 2024. At Nourish Care, we're at the forefront of this movement, spearheading partnership working to transform the way technology companies collaborate.
Replacing paper care records is just the first step. There are many more innovative tools available to help you deliver person-centred care. Technology that prevents falls, supports pain management and simplifies medication records are all supporting providers in their work.
But if you're using different systems, it's important that they can communicate with each other and share data. It means your team will always have the most accurate and up-to-date information about the people you support.
This is where digital integration comes in. At Nourish, we're accelerating the digital transformation journey by working together with other experts to push the boundaries of what's possible with health and social care technology.
What is digital integration?
Having integrated technology simply means the different tools you're using are joined up and coordinated. This avoids duplication or having to input data into different systems.
Integrating technologies together can revolutionise the way you deliver care. By connecting different systems and sharing information automatically, you can capture data easily on the go. This improves the quality of care, saves time and allows you to tailor care to each person's life and needs.
Technology should never be a burden. You shouldn't have to think about how your different systems are talking to each other, it should happen seamlessly. That's why we work collaboratively with our partners as part of our Nourish Partner Programme. Together, we have the expertise to align all our technologies to create cutting-edge solutions.
Denise Tack, Director of Partner and Business Engagement at Nourish Care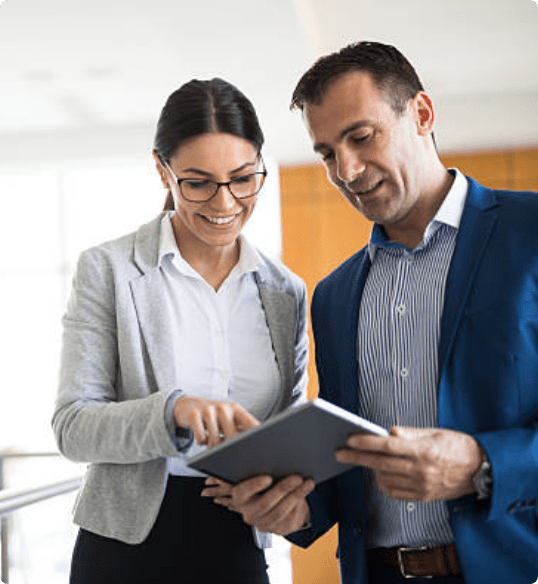 What are the benefits of digital integration?
Using Nourish alongside other platforms means that data only needs to be entered into one system as it automatically feeds into others. This syncing of information minimises the risk of errors, reduces administrative burden and allows care teams to spend more time on face-to-face care.
Leading the integration revolution
At Nourish, we believe in the power of integration and collaboration. That's why we've partnered with the NHS, care authorities, change management solutions, and other leaders in the care sector to shape both our product and the future of digitally enabled healthcare.
medication management to make sure medications are properly administered and tracked

pain management to help people manage their pain effectively

personal safety and falls prevention to keep everyone safe

remote monitoring and long-term condition management to support people with chronic conditions

business and workforce management to improve operations and manage staff effectively

incident management to minimise disruption on operations

collaboration with NHS systems for joined-up care.
"Our family of partners really understand the health and care sector and are carefully selected. Depending on the specific needs of your organisation, we can support you to choose the partners most suited to your individual needs. We're working tirelessly together to strive for better automation that becomes part of everyday care."

Denise Tack, Director of Partner and Business Engagement at Nourish Care
Improving care coordination with the NHS
Nourish integrates with established NHS systems, like GP Connect, which gives care teams insight into a person's GP records and medical notes in real time. This empowers care teams to make better, more informed decisions and provide safer and more effective care.
Providing vital insight
When using digital tools together, it can provide crucial information about where improvements can be made. For example, with rota management and HR tools, you can track performance and attendance and see where extra support may be needed.
If you're looking to implement falls management technology, integration can link valuable information with Nourish to give care professionals access to someone's history of falls. This means you can develop care plans and strategies to avoid falls in the future.
Let Nourish be your guide as you navigate the digital possibilities in your organisation. Together, we're creating a more connected, efficient and compassionate experience for everyone. Find out more about how Nourish can enhance the care you provide by booking a personalised demo with our team.